Programme
Upcoming dates:-
Sat 20th - Tues 23rd August 2022
Sat 10th - Tues 13th September 2022
Sat 29th October - Tues 1st November 2022
---

INDICATIVE PROGRAMME 2019 (details may vary)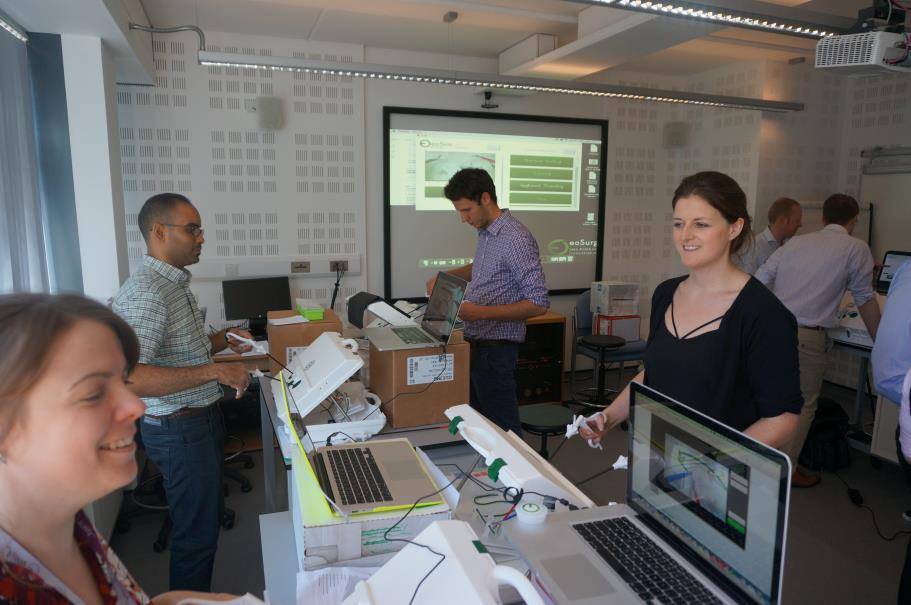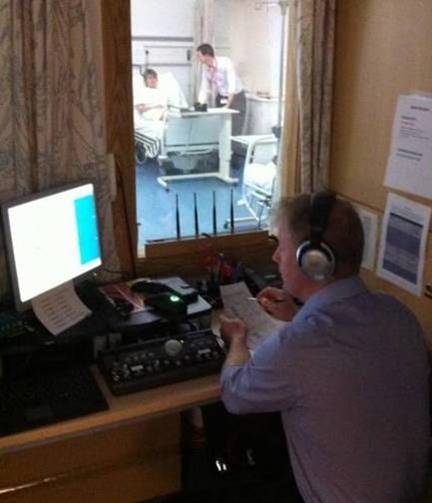 Sessions
Journal club is more dynamic than its name suggests, and previous groups have gone on to contribute to the literature rather thna just read it.
In the wet labs, using porcine tissue, the emphasis is on giving opportunity to repeat these complex tasks at your own pace, with trainer feedback on hand, until you can feel the motor task becoming automated. Back in the live theatre, your attention should then be less taken up with the motor skills and more free for higher cognitive functions.
So-called non-technical skills (situation awareness, decision-making, communication, teamwork and leadership) are known to be what can make the most difference in surgery. The art and science is first discussed with liberal use of video scenarios, both serious and fun. You are already experienced, so the group often starts with a good array of skills to build on. You can then practise in a series of simulations.

table-top clinical prioritisation exercise - a good place to blow away a few myths, learn when to call for help, etc.
phone calls to consultants. They will be in character! Learn and practise using a phone call as a transaction. Often amusing, always instructive.
Simulated ward round. An utterly safe place to try your skills, make mistakes or not, and debreif. You will each individually have a chance to lead a newly-met team of FY1 and nurse on a ward round of three patients and deal with whatever arises. Everyone in the room will be actors except you but the whole setup is very realistic and easily believable, with all the usual sights and sounds and events of a ward round, and everything available in terms of resouces to call on. The cases are pitched at your level, so you will easily get immersed and just do your job, rather than acting. Debrief is individual, confidential of course, and may be video-enabled.
Communication skills. Here we replay tricky situations that may arise in surgery (with patients or colleagues) which may be brought from your own experience if you wish, or may be given scenarios, and we discuss how best to deal with them. Mostly discussion, sometimes a bit of role play.

Laparoscopy. In this session we use eoSim simulators. We will give you an induction and then you receive a loan simulator for the rest of the year, with online modules to follow at home or in your workplace skills clubs. Then at a later skills day (before ARCP) there will be an assessment. More importantly, with the benefit of deliberate practice you will become able to hit the operating theatre with your motor skills already sorted and ready to learn the higher congintive functions of the surgery. No more struggling with motor skills in theatre.
Writing an operation note. Not only practise writing notes, but see how they go down in subsequent use in the HDU, a later clinic, or a courtroom!
Memorable cases. In boot camp we want to capture and condense the apprenticeship style of training aswell as newer methods. Here we ask 2 or 3 trainers simply to tell stories of patients who taught them something particular.
The social side of boot camp - meals and outdoor activity - are an important part of the whole "activity system" of boot camp, and getting to know your peers aswell as faculty.
---

OUTDOOR ACTIVITIES
This year we will be making the outdoor activity less formal and commercial. Trainees will decide together on the Saturday who wants to do what in this beautiful town and surroundings on Sunday morning. Suggestions will be available for walks, runs and other activities, but we are no longer booking activities with a commercial provider. Keen road cyclists please consider bringing your bike and kit.